Ares Extreme Sports Add-on Kodi 17 Krypton Overview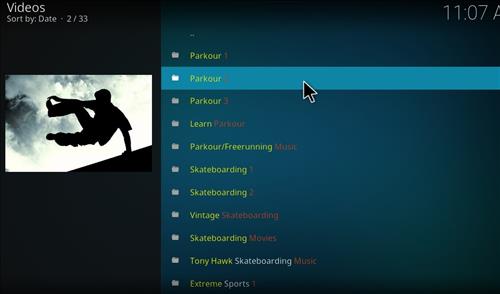 Ares Extreme Sports has a large selection of extreme sports content. It has sections for Parkour 1-3, Learn Parkour, Parkour / Freerunning Music, Skateboarding, Vintage Skateboarding, Tony Hawk Skateboarding, Extreme Sports 1-2, Redbull Sports, Bungee Jumping, Weapon Testing, Mountaineering Documentaries, Mountain Boarding, Mountain Biking, Free Climbing, Drifting & Ken Block, Motocross, BMX Freestyle, Body Boarding, Water Skiing, Jet Skiing, Snowboarding, Base Jumping, Sky Diving and Drone Racing.
Be sure to have the Unknown Source box checked as Kodi 17 requires this before installing 3rd party add-ons.
Recommended Models, No Regret to Buy:

MECOOL KIII PRO Hybrid DVB TV Box, 2018 Best Featured Model

Mecool M8S PRO L, 2018 Best-selling Model in EU

MECOOL M8S Pro+ TV Box, (Best Seller of Quad-core TV Box)